Welcome to the homepage of IOG.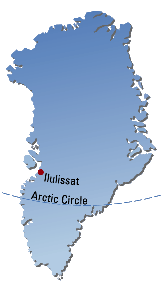 IOG was founded in August 1999 and is the first orienteering club in Greenland.
IOG is a member of The Sports Confederation of Greenland (GIF) and have currently 200 engaged members.
Training courses are arranged each Monday night during the summer season. Venue and start time cane be disclosed at the art museum or by phone: 94 47 77
Cancellation of AMO 2020 (Arctic Midnight Orienteering 2020).
IOG have arranged Arctic Midnight Orienteering 20 years in a row, to the great pleasure of many orienteers, who have had some unforgettable days in the Greenlandic nature. It is our impression that everyone who participated has left Greenland with an experience of a lifetime, with challenging orienteering on good maps while having views to giant icebergs in the bay.
It takes a lot of effort for a small club to arrange such a big event every year and we have decided not to arrange this event in 2020. However, it is still possible to get an adventure on our good maps if you are in the town and participate in our training on Mondays during the summer season. Location and timing will be announced on the website.